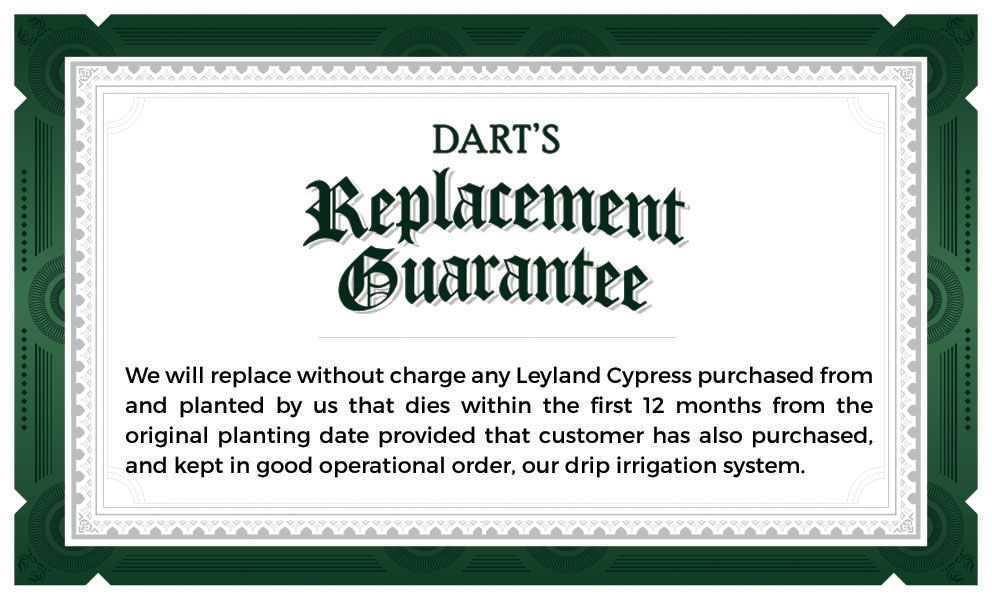 Drip Irrigation & Tree Success
It is our belief that typical underground lawn sprinklers alone are not sufficient to assure success of your Leyland Cypress during their first year in their new location.
For the modest price of $30 per tree we will provide a customized drip irrigation line complete with a battery operated programmable timer that is ready to connect to your garden hose for reliable watering.
**It is only with the purchase and installation of our drip irrigation system that we can extend our free replacement guarantee.