Why buy your Privacy Screen from Dart's Tree Farm?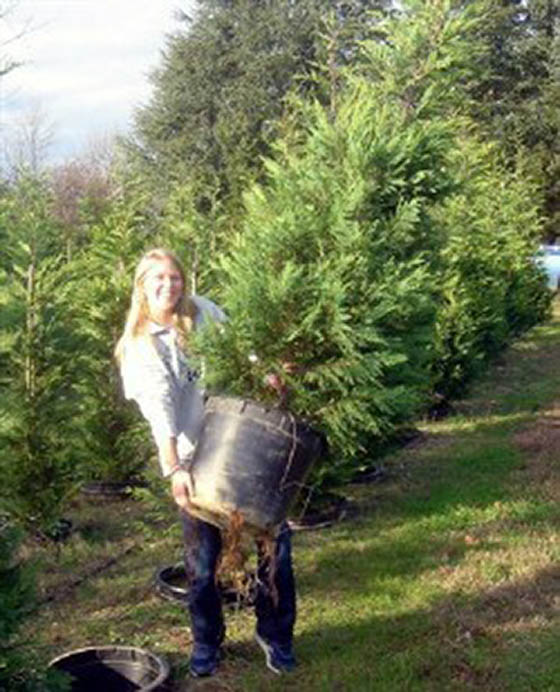 1. We've invested time and effort to grow our plants so that you get a better tree for Long Island planting.
2. Container grown; you get the tree's entire root system unlike balled and burlapped stock where most of the tree's roots are left behind in the grower's field.
3. We use a more expensive, lightweight soil mix in our containers so your do-it-yourself project can be more manageable.
4. Visit our Long Island farm and select your own trees from our fields if you wish.
5. Sheared and trained when young to grow to a stronger mature tree to minimize snow and ice damage.