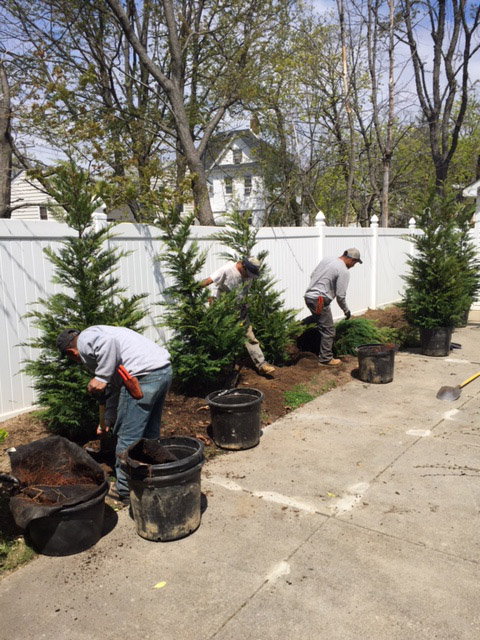 Single Row 4 Foot Interval:

Most typical choice. The trees generally close the interspace between them by the first season.

Single Row 5 Foot Interval:

The trees will close the interspace in the second season.

Single Row 6 Foot Interval:

Trees this distance apart will be more individualized rather than a hedge-like.

Double Row 6 Foot Interval:

Two offset rows of trees with the trees spaced 6 ft apart in each row. Gives the appearance of 3 foot spacing and nearly total closure. Best choice for road noise abatement.

8-10 Feet Apart:

I am looking for a partial screen rather than a hedge. Making the trees be more individualized and large.